Striving for gender parity: More action, support and change is needed
Miranda McLean from the European Women in Payments Network (EWPN) examines how the culture has changed for women in the payments, but argues why more needs to be done in what is still a traditionally male-dominated sector.
Although the EWPN is committed to increasing diversity and inclusion in all areas of payments and fintech, its primary focus has always been gender parity. As such, we keep a close eye on changes happening across the industry, and the wider world, which may impact women working in the male-dominated world of payments. In 2019, we published a
report into diversity
within the payments industry and looking back makes for interesting reading. It is encouraging to see that things have changed – almost imperceptibly – which is partly due to the impact of COVID-19 rather than an inspiring shift in mentality. Nevertheless, it has changes and continues to do so. When we put together that inaugural report, the #MeToo movement and gender pay gap were regularly hitting the headlines. Those topics have shifted down the news agenda, but they sparked changes that rumble on. Across all industries there seem to be multiple organisations publishing reports into gender parity, women in leadership roles, how to encourage women into the relevant industry and so on. The conversation is happening and that is hugely positive. Throughout the 2010s, the number of women-founded and co-founded fintechs grew steadily. By 2019 the total share of fintech start-ups with women as founders or co-founders reached 12.2%, compared to 10.9% a decade earlier. The
International Monetary Fund recently confirmed
that the share of businesses with female founders has remained around 10-15% for the past two decades, with firms launched in the past 10 years the most likely to have been founded by women. Tides are shifting, albeit slowly.
Industry stats
According to PwC's latest
global CEO survey
, 38% of financial services (FS) industry leaders say gender representation rates form part of the company's long-term corporate strategy; and 11% include it within their annual bonus or long-term incentive plan. While this shows gender diversity is being taken seriously by a significant number of companies, it also reveals that many more are lagging behind. According to the PwC trust index, the most highly trusted companies are 1.4 times more likely to have gender diversity targets in their chief executive compensation plans. Further demonstrating the value of diversity at work,
Forbes recently found
that diverse teams delivered 60% better results and made better business decisions 87% of the time. An article published by
Funds Europe
in October 2022 reported on a detailed study of more than 100 professional females in the finance industry, of which 50% had experienced barriers to progression linked to life events that often impact women more than men. This included: starting a family, caring for family members, a requirement for flexible working to meet family commitments, and menopause. The study highlighted that many of these events are unavoidable, but the financial industry does little to support these women, often leading to their career progression stalling. A
Deloitte study
also highlighted that organisations should do more to support women during their specific life events to reduce the impact on their careers and increase the number reaching leadership positions. Deloitte suggests addressing persistent challenges such as childcare requirements, ensuring leaders offer mentorship and allyship programmes to women at all levels, and evaluating succession-planning and promotion practices to ensure roles are filled from a diverse talent pool.
Where do we go from here?
While awareness of and discomfort with the gender disparity issue are growing, what to do about it remains a stumbling block. Businesses need to ensure their cultures and policies are appealing to and supportive of women in all stages of life, and that development opportunities are in place for all employees – whether full time, part time, or just about to go on/return from maternity leave, for example. Many (but of course not all) life-changing moments are unique to women – be it fertility treatment, miscarriages, menopause and even rape – and women need specific support to survive and thrive during and beyond these experiences. The theme of the first in-person
EWPN conference
since the Covid pandemic was human-centred design, which includes the vital work of designing workplaces and policies that support women through life's traumas and challenges. I was honoured to host a discussion at the conference in which the entire panel had first-hand experience of such events during their working lives. The session focused on personal challenges and life-changing moments, what women can do when they go through such an experience and how employers can improve the support they provide to female employees in all life stages. For
International Women's Day 2022
, Banking Circle spoke to women from across the payments, banking, fintech and financial services world to gather their thoughts on how the financial services sector can play its role in achieving a world free of bias, stereotypes and discrimination. Many of the women involved in the project felt that change could happen for the financial industry, but it needs to begin in schools, and girls need to have good role models who can inspire a future generation of women into the traditionally male-dominated industry. There is a need to go faster, not just because it is the right thing to do, which of course it is, but because businesses that do break the bias are stronger and more successful.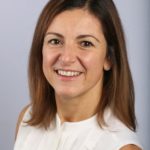 Miranda McLean is an EWPN executive board member and senior director, as well as the global head of executive communications and ESG at Banking Circle Group.